Note: these docs are for the alpha version of Studio Technix (Released May 2021). Documentation will be updated when the early-adopter program becomes public.
Traffic Light Example
The Traffic Light example is used in the tutorials of Studio Technix. It is a basic example with one push button and a couple of lights.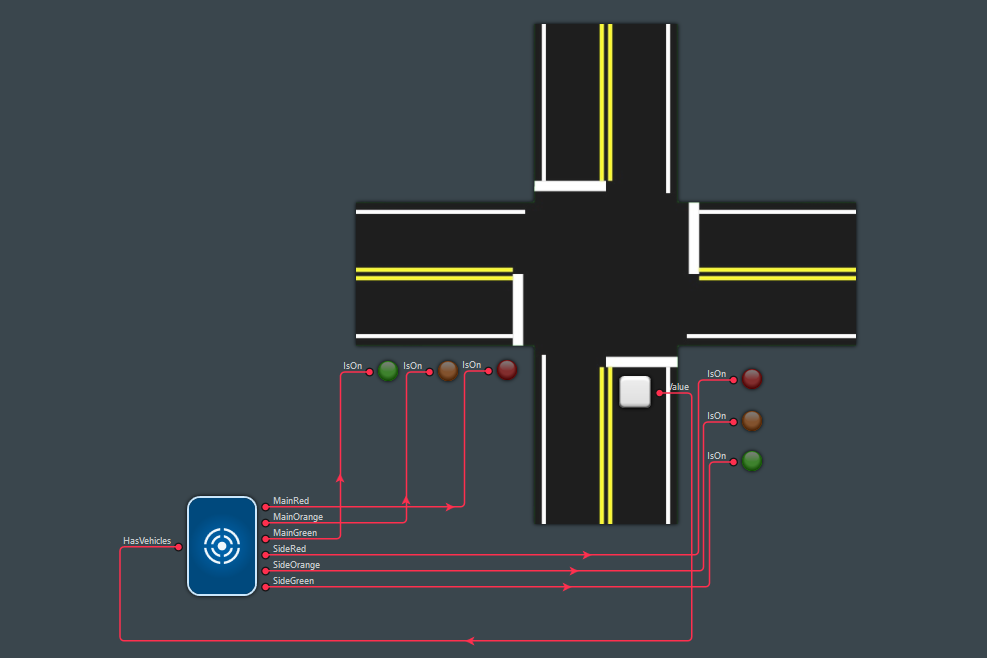 Download
Details
Go to the tutorials section to learn how to build this model step-by-step.