Note: these docs are for the alpha version of Studio Technix (Released May 2021). Documentation will be updated when the early-adopter program becomes public.
Electric Scooter Example
The Electric Scooter example simulates the firmware developed for an electric scooter for a scooter sharing service in large cities. The demo makes use of several Dashboard components like knobs, buttons, LCD screens and LED lights, as well as uses many components from the Signal library to compute the GPS coordinates of the scooter and the charge of the battery.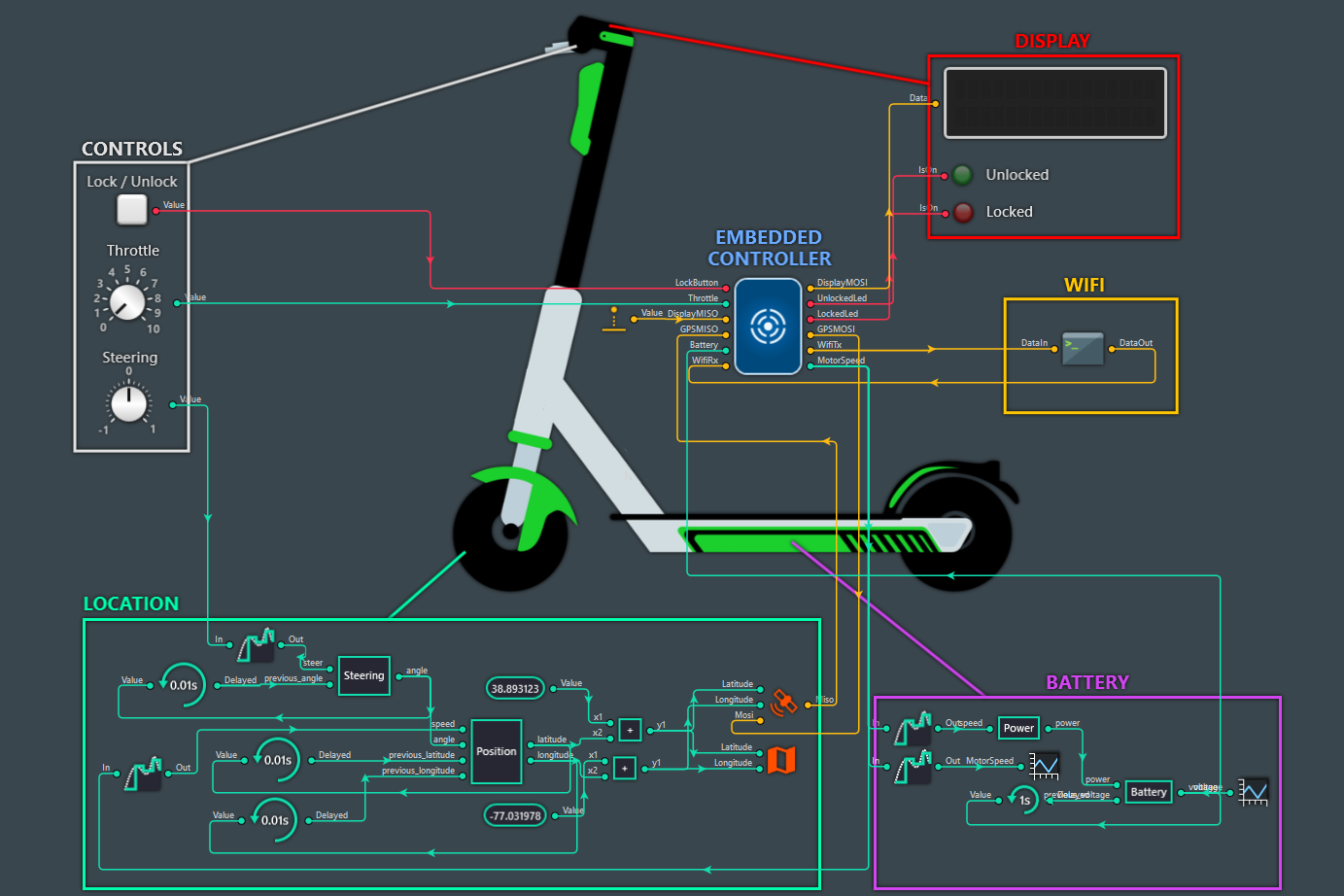 Download
Details
A more detailed description of the model can be found in the form of a blog article.